Fetish Gear
Any Time Essentials
For a night out
or a night in
Who is Moose Leather?
Owner Steve Wendt has been working with Leather since 1989 and established Moose Leather in 1991. After leaving the trade for over 20 years, he's resurrected Moose Leather with an enthusiastic staff of leatherworkers and apprentices working to keep the trade alive!
The new Moose Leather is located on University Avenue in San Diego, CA and features custom-made chaps, vests, pants, shirts, harnesses and various Off-The-Rack items.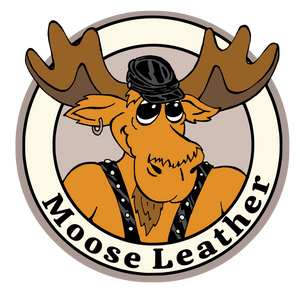 What we do...
Located in North Park, San Diego, CA and specializing in custom design, Moose Leather brings innovation to the creation, alteration and repair of leather goods.